PODCAST
Here at The Bistro, we discuss health, nutrition, and the environment and how to navigate all of these, to the best of our ability for a sustainable non-toxic lifestyle.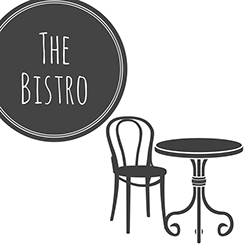 Hot sauce contains molecular compounds that bind with the temperature detection receptors on your tongue, creating the sensation of burning without inflicting any physical harm. What a coincidence! We just dropped a smashing new hot sauce K-Qow!
Lays dropped Simply Potato Chips and they are simply amazing! No cancer-causing DNA damaging oils! However, enjoy in moderation. These chips contain potassium, 2 grams of protein, and potentially a wide variety of micronutrients from the sea salt, plus Polyunsaturated Fats (3.5grams) and Monosaturated Fats (5 grams) or "good fats." There is also quite a bit of Sodium (160 milligrams) and Saturated Fat (1 gram). A serving size is 28 grams (about 17 chips) and contains 160 calories.
Crude Oil Destroys Environments, but Edible Oils Destroy Us! Visit kqbistro.com for more information. For healthy and delicious snacks, seasonings, and bonchon visit our online shop.
EPISODE 1
It's on land, in the water, in the air, and inside of you! Visit kqbistro.com for more information. Tell the Big 3 to stop with all the plastic! Send your message here: greenpeace.org/breakfreefromplastic.
Sign up for special offers and invites to try new products!